Discover the benefits of V-MAT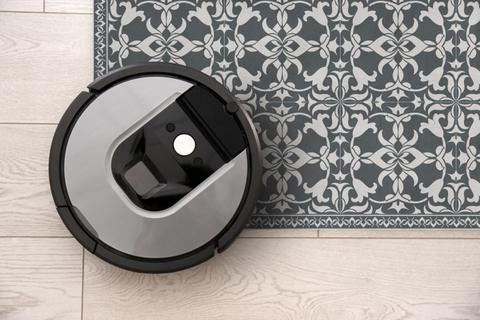 Easy to clean
V-MAT offers a great alternative to traditional rugs as our mats are the perfect fit and add a unique look to your modern living space. In today's fast-paced world, you can reduce the hassle of cleaning or maintaining rugs while quickly changing the look of your home.
Easy to clean – Whether it's a coffee spill, some crumbs, or even a pet accident, and unlike washable or non-washable rugs, V-MAT vinyl mats are easier to clean. Use a wet cloth, wipes, a broom, or even a robotic vacuum cleaner.
Perfect housekeeping option – V-MAT is made of flat, pile-free, high-quality vinyl that delivers great benefits to make your day-to-day housekeeping so convenient and easier than ever.
A vinyl floor mat that delivers a beautiful new look to your home
Enjoy a warm, elegant, and beautiful home with a mat that perfectly updates your living space.
Transform your space – Our living environment has a huge impact on our lives and moods. At V-MAT, we provide a wide selection of beautiful designs, styles, and colors to help you transform your home.
Large selection of beautiful designs – Our designs are inspired by different themes, ranging from the hottest design trends to authentic vintage floor tiles, ancient Persian carpets, and even simple and clean textures.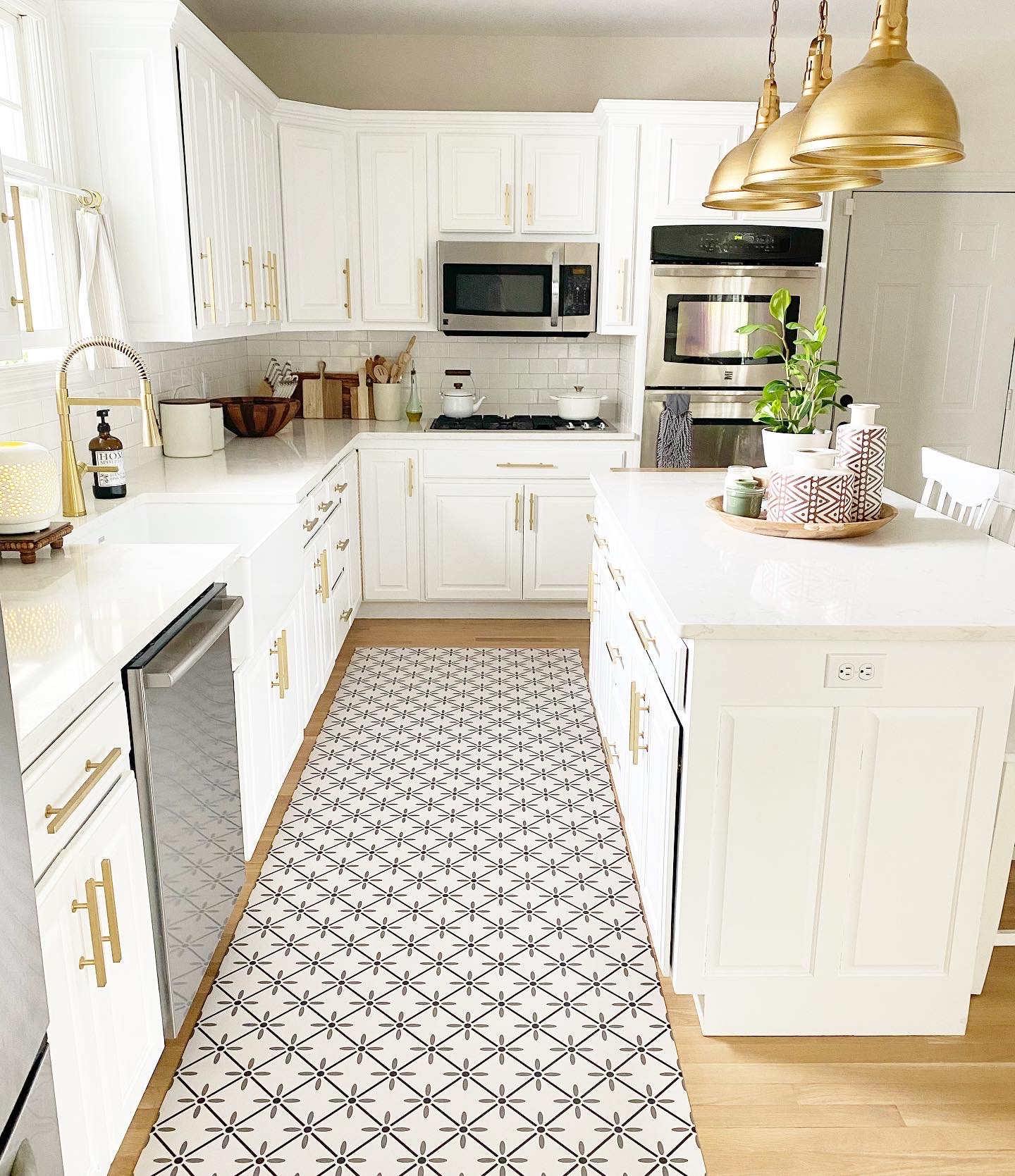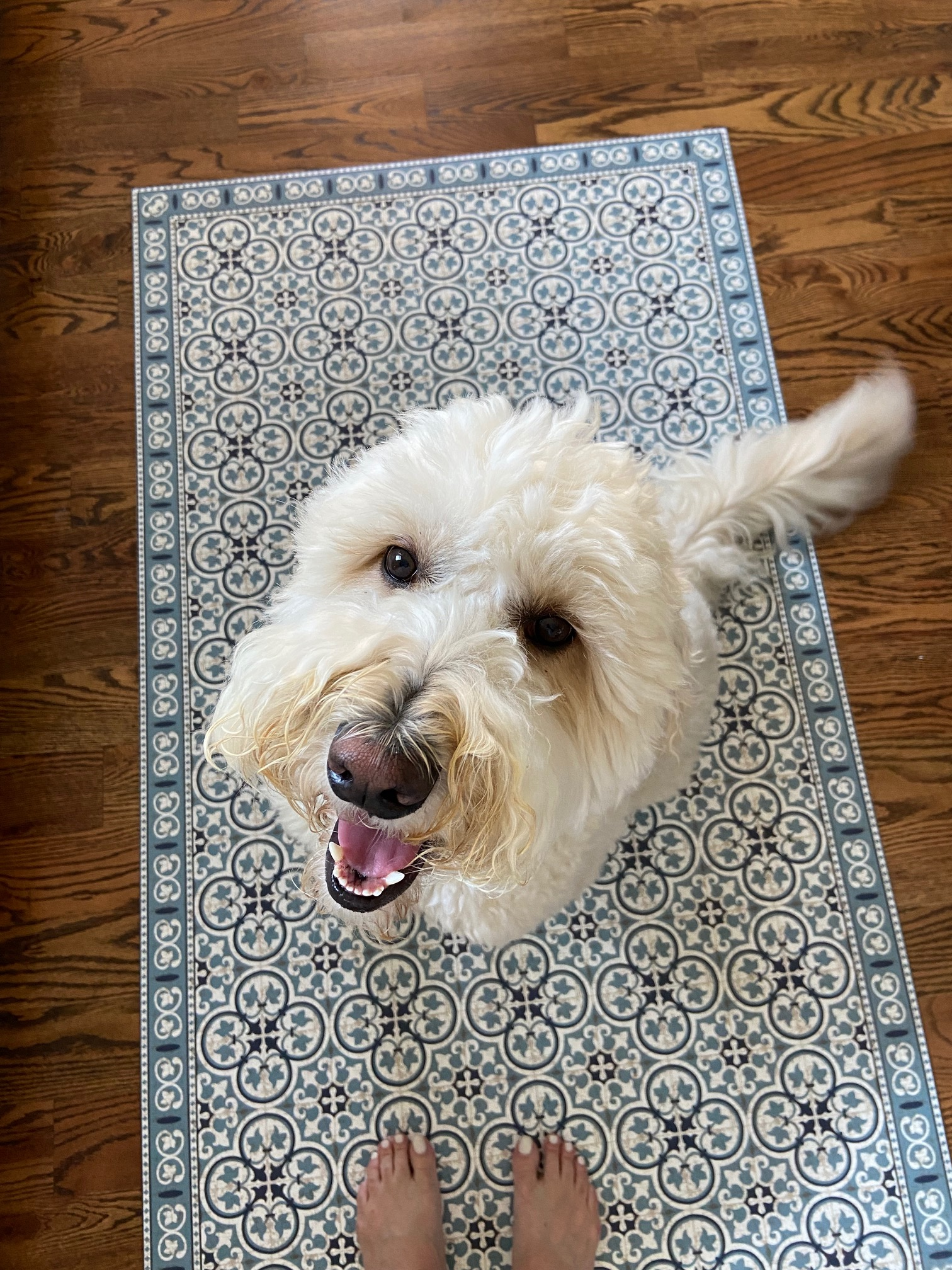 Pet Friendly - give your pets the comfortable space they deserve
V-MAT offers pet-friendly rugs to give your pet a comfortable space and keep rooms looking tidier. It's a dream come true when you have pets because there are no piles or fibers, so wiping up dirt from muddy paws, saliva, or other pet messes is as easy as it gets.
Durable – V-MAT rugs are durable enough to be cleaned with common antibacterial wipes and can help sanitize your pet's favorite area.
Wipeable – If your puppy has an accident or makes a mess with muddy paws, just wipe the dirt off for easy cleaning.
Avoid unwanted scratches!
Floor scratches can make your house look unattractive and even reduce its market value; V-MAT is a perfect floor covering. Between cooking in the kitchen, kids running around, grabbing meals on the way out, working in your home office, and friends visiting for a drink, many moving parts can damage your hardwood floor or other flooring.
Protect your floors – We offer beautiful mats that are elegant yet durable to protect your floors while reducing common wear and tear such as scratches, sunlight fading damage, pet stains, and more.
Move your chair with ease – Our mats do not have piled fibers like traditional carpets ,so it makes it easier to slide chairs around while protecting the floor from scratches, scuffs, or other marks.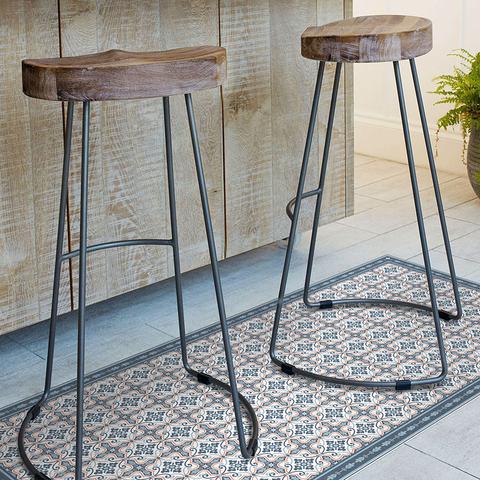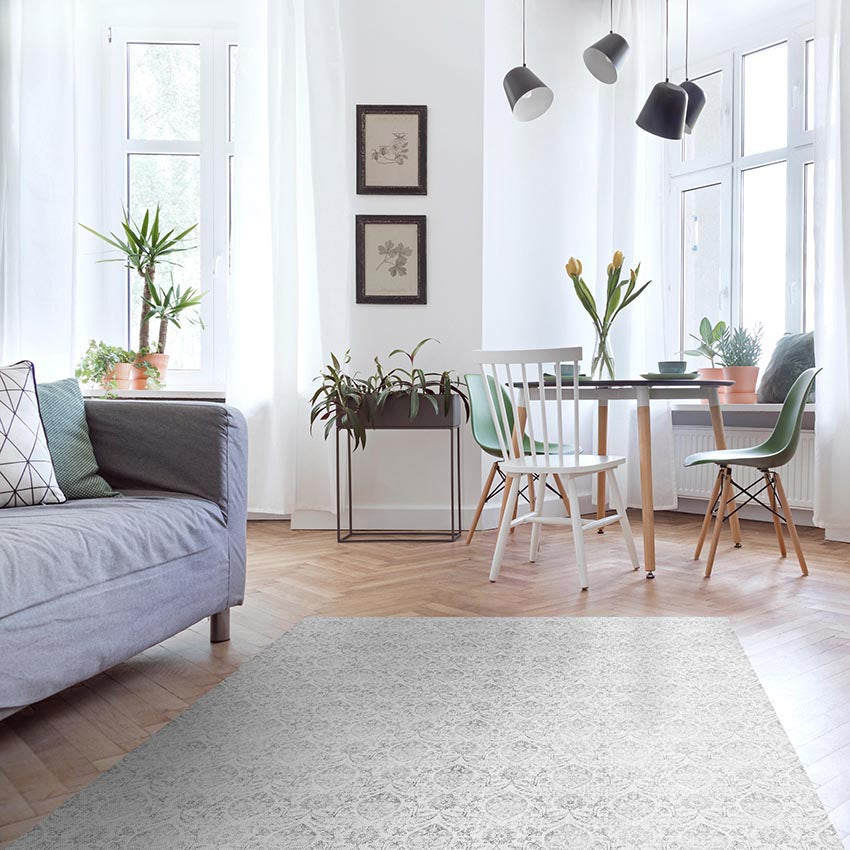 Hypoallergenic area rugs
V-MAT has the advantage of being hypoallergenic, helping you protect your family and beloved ones and help them feel safer at home, if they suffer from asthma or other respiratory related allergies.
Keep spaces free of allergens – V-MAT's flat, pile-free surface provides vast advantages when you need to fight against allergies or asthma.
Keep unwanted particles away – Unlike other rugs and carpets, V-MAT doesn't trap allergens such as dust mites, pet dander, mold spores and pollen.
Customized mats - get the mat size you need
When you want to create a unique space at home, we know one size does not fit all, especially when you're home decor savvy or if you're working with a professional interior designer. Tell us what you need and we can make your custom size mat to perfectly fit your interior design plans.
Customize – At V-MAT, we want to help you get the custom features that meet your home decorating needs.
Contact – If you are looking for a custom size, custom colors, or a unique shape, let us know. Email us at info@vmathome.com.